Bachelor of Human Resources Management
Year of Graduation: 2014
CHRP
Year of Graduation: 2015
Total Rewards Analyst
Kinross Gold Corporation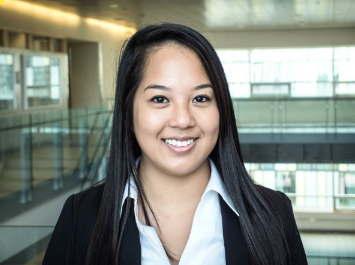 Upon graduating from York University, I found that the Bachelor of Human Resource Management (BHRM) program had provided me with an unparalleled opportunity to successfully navigate my career and to build it into what it is today. The fundamental knowledge that I have gained through the diverse set of courses has undeniably been a key part of my accomplishments in my chosen field.
As a Total Rewards Analyst at Kinross Gold Corporation, a Canadian-based global mining company, I oversee the total rewards programs for the corporate office in Toronto and am engaged in work relating to equity compensation, expatriate compensation, executive compensation, HRIS, as well as metrics and reporting. Working in an analytics-oriented human resources role has provided me with the opportunity to cross-functionally partner with several areas of the business in order to make sound data-driven decisions on how to attract, motivate, and retain employees, while being considerate of the internal, external, and legal implications that may be involved.
My studies have prepared me to always view complex problems from a holistic standpoint and to creatively find the most optimal solution. Being in the BHRM program has been the most rewarding experience of my academic career. The calibre of the faculty members and breadth of experience that they bring into the classroom is truly one of the most distinguishing features of this interdisciplinary program.