Congratulations to SHRM's Professor Soosan Latham on the publication by Routledge of her new book The Boarding School Girls: Developmental and Cultural Narratives.   Please see the full Press Release for a description of this great new work of scholarship.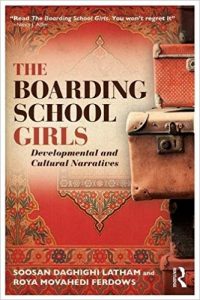 Relevant to academic and casual readers alike, The Boarding School Girls offers a pragmatic perspective on the psychological implications of boarding school education. Soosan Latham and Roya Ferdows assist the audience to understand the psychological trauma of cross-cultural education. They tackle different subjects, including why they were sent abroad; the expectations of their Iranian parents; abandonment and surrogacy; homesickness and the women they have become today.
Professor Latham is an Assistant Professor in the School of Human Resource Management at York University.